Learning Journey to BIM 360
When you are completely new to BIM 360 or any other online solution, learning how to use it can seem like a daunting task. And it can certainly be without any guidance.
It is often hard to know where to start, as you may not even know what you need to learn. You will probably start by looking at some videos online, which can be good to give you a general idea of some of the functionality that is available. However, the information that you receive in this way is disconnected and out of context, making it hard to understand where everything fits in the general workflow. Every video that you watch will often lead to more unanswered questions and potential wasted time as you come across some tasks that are not relevant to your role. You may learn a thing or two, but it is unlikely that you understand how to work efficiently and leverage the potential of the solution using this learning technique.
A training course with an experienced consultant would be a more sensible choice, offering you the structured approach that is needed and the opportunity to get answers to your questions instantly. It can be a great way to learn the key aspects that are relevant to your role in a hands-on environment and give you a head start in a quick and effective way.
In the case of BIM 360, some of the main modules that you could cover in your learning journey are detailed in the following paragraphs. It is not meant to be an extensive list of the functionality of BIM 360, it should be used as a guideline that can give you an idea of a possible path to follow to learn some of the main features in the key modules.
You can start with Account and Project Administration and find out how to add and remove companies, members and roles, manage services and access rights, or create a project and a folder structure.
The next natural step would be to continue with Document Management. You can practice uploading documents and models, either directly or using Desktop Connector, view your designs and compare different versions, set up mark-ups, issues, notifications and links, manage approval workflows, start a document review, and create a transmittal.

Design Collaboration and Model Coordination may follow, where you need to understand how to create a merged model, share information between the different teams, and review clashes between the models.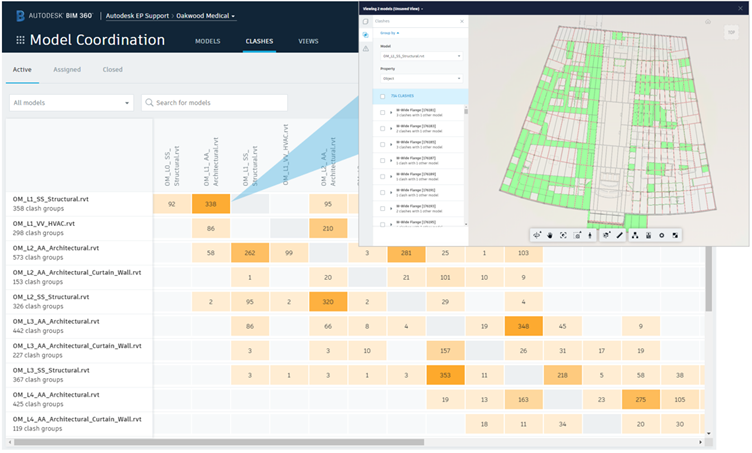 Trying to learn all these skills on your own will likely lead to some inefficient practices and bad habits that can be hard to break. Conversely, structured training will guide you through this journey in a seamless manner, thus building a strong foundation that will put you in a position to expand your knowledge on your own even further if needed.
Author: Enrique Barriuso